Key Considerations When Switching your Endoscopy Report Writer Solution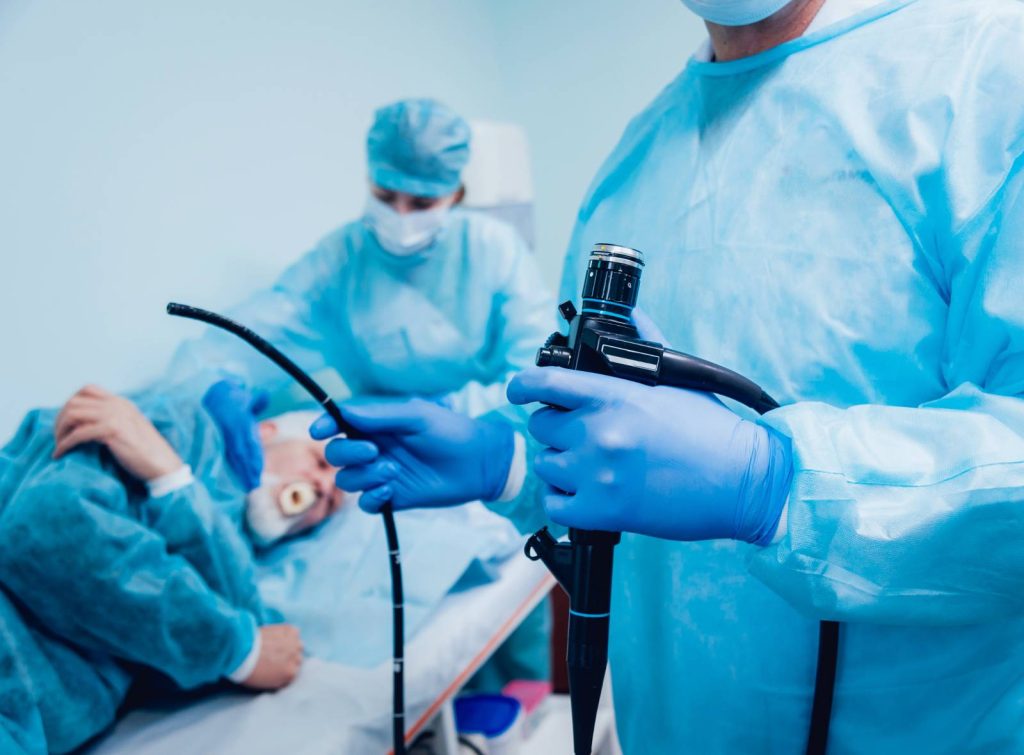 Are you considering switching your endoscopy report writer solution? Choosing the correct software can significantly enhance the efficiency of your medical practice. If you're contemplating a switch, here are some considerations to keep in mind:
Identify your practice's specific endoscopy reporting needs
Ensure the new solution is compatible with other systems like EHR, PMS, etc
Consider the user-friendliness and ease of adoption of the new solution
Ensure the new solution meets the necessary security protocols and compliance regulations
Identifying Your Practice Needs
When it comes to endoscopy reporting, every medical practice has unique requirements. It's imperative to choose a report writer that aligns with your practice goals and needs. Here are some key considerations that can assist you in identifying what your practice needs.
Volume of procedures: The number of procedures performed by your practice can help you determine the necessary functionality of your endoscopy report writer. A higher volume of procedures may require a solution with increased customization options and streamlined workflows.
Customization: Every practice has different preferences when it comes to data fields and report formats. Ensure that your new solution offers the necessary customization options for your endoscopy reporting needs.
Integration with other systems: Your new endoscopy report writer solution should integrate seamlessly with other systems used in your practice such as electronic health records (EHR) and practice management systems (PMS).
Assessing these needs and identifying the necessary features will assist you in finding a report writer that is tailored specifically to your practice. Remember, finding the right solution can significantly enhance the efficiency and effectiveness of your medical practice.
Compatibility and Integration
One of the most critical factors to consider when switching your endoscopy report writer solution is compatibility and integration with your existing endoscopy software and other systems used in your practice. A solution that seamlessly integrates with your current systems will minimize workflow disruption and improve the overall efficiency of your practice.
It is crucial to check if the new endoscopy report writer solution supports the same file formats as your current solution. Additionally, verify if it can integrate with your electronic health record system (EHR) or other third-party systems used in your practice, such as billing software or inventory management systems.
Choosing the correct report writer will save you time and money on the implementation process. It will also ensure that you can continue to use your current system while transitioning to the new solution. Ensure you have the necessary technical assistance and support throughout the implementation and integration process.
User-Friendliness and Ease of Adoption
A report writer that is easy to use and intuitive will reduce the learning curve for your staff and minimize the time it takes to complete reports.
Look for a solution that offers a user-friendly interface, drag-and-drop functionality, and customizable templates. These features make it easy to create and edit reports quickly and efficiently. Additionally, a report writer that offers real-time preview can help you ensure accuracy and completeness before submitting reports.
Be sure to involve your staff in the selection process and invest in training programs. This will help your team feel comfortable and confident using the new software, reducing any downtime during the transition.
Security and Compliance
Patient data security is critical and any breach can have severe consequences. Therefore, it is essential to ensure that the new report writer solution complies with the necessary security protocols and HIPAA regulations.
Look for features such as data encryption, user access controls, and audit trail capabilities. These features will safeguard patient data and allow you to track any unauthorized access attempts. A reputable report writer vendor will prioritize security and provide you with the peace of mind that you need to continue serving your patients.
Training and Support
When you choose an endoscopy report writer that is intuitive, you automatically reduce the learning curve. Training programs are essential to ensure your staff can use the new software effectively. A responsive customer support team is critical for quick resolution of any unexpected challenges.
Ensure that the vendor provides support, either via phone or email, to help resolve any technical issues or help assess and retrain staff if the need arises. As a practice, focus on quick resolutions and high uptime of the report writer.
Cost and Return on Investment
When considering switching your endoscopy report writer solution, it is important to evaluate the cost of the new solution and compare it with the expected return on investment. Although the cost may be a primary factor, focusing solely on it may not be the best approach. Instead, look at the long-term value the new solution will bring to your practice.
Start by evaluating the licensing fees, maintenance costs, and any additional expenses associated with implementation. Ensure that you have a clear understanding of what is included in the pricing and what additional costs may arise. Also, consider any upfront investments that could prove to be a curveball at the time of implementation.
Next, consider the expected return on investment. Will the new endoscopy report writer enhance the efficiency and productivity of your practice? Will it improve the accuracy and quality of your endoscopy reporting? How much time and money will it save you in the long run?
Assessing the overall value the new solution will bring to your practice will help you make an informed decision.
Conclusion
Switching your endoscopy report writer solution can be a strategic decision that optimizes your medical practice. By considering the key factors discussed above, you can make an informed choice that enhances your practice's efficiency and productivity. Optimize your medical practice with the right endoscopy report writer solution, start exploring your options for switching solutions today.

---